deutsch
Gaslicht-Kultur e.V.
Association for the promotion of Berlin's gas streetlighting

Gaslicht-Kultur is an
accredited non-profit
cultural association.


Our Register of Associations number
at Charlottenburg District Court:
VR 29593 B


Our tax number at
Tax Office I for Corporate Enterprises:
127/666/57361


Honorary Membership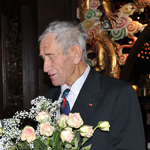 Hans Heckmann has been Honorary Member of Gaslicht-Kultur e.V. since February 23rd 2011
press releases
Here is a short description of Gaslicht-Kultur e.V.: About us
How to contact us
postal adress

Gaslicht-Kultur e.V.
Am Postfenn 5
14055 Berlin


Tel.

0179/81 06 747




E-mail
Donations account
GLS Bank (bank for social-ecological investment)
BLZ 430 609 67 Kto.-Nr 111 82 08 100
IBAN DE64430609671118208100
BIC GENODEM1GLS


Disclaimer
On 12 May 1998, Hamburg District Court ruled that placing a link can make the one placing the link responsible for the contents of the linked site. In the opinion of Hamburg District Court, this can only be prevented by distancing oneself from the contents of the linked pages.

The website of Gaslicht-Kultur e.V. contains links to other sites on the Internet. The following statement applies for all these links: The owners of the website of Gaslicht-Kultur e.V. hereby dissociate themselves from all contents of linked pages. We hereby declare that we have no influence on the design and content of the linked pages and that we do not endorse such content.